A Glimpse of Atlanta Georgia
It is still wintertime back home but here in Atlanta spring has sprung!
(Hint: Click on any photo to enlarge it.)
We usually take a hop-on hop-off bus tour when we arrive in a new city, but this time we are taking a bus tour.
Good choice as our guide/driver (Israel) is wonderful.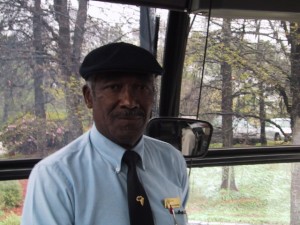 Our first stop is at the Atlanta Cyclorama and Civil War Museum.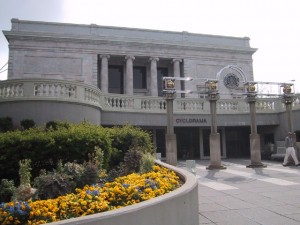 We are seated in stadium style bleachers in front of a HUGE oil painting. The lights go down, the music begins, the painting slowly, ever so slowly, begins to rotate and we are treated to a narrated story of the Battle of Atlanta. Impressive!
After the show we visit some of the Civil War artifacts in the museum.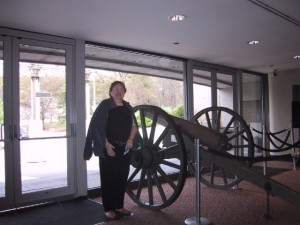 Back on the bus to see
Philips Arena…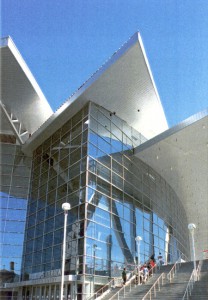 home of the local  NHL team Atlanta Thrashers.
CNN Center…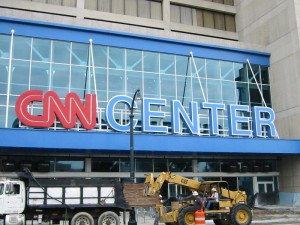 World Headquarters of CNN
State Capitol Building…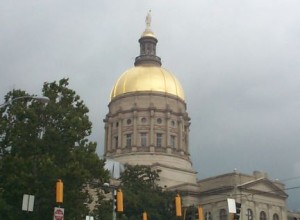 with its dome of gold.
Atlanta Underground…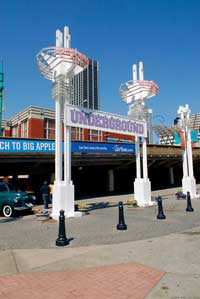 a shopping district. (Captivating name, but that's about it.)
The World of Coca-Cola Museum…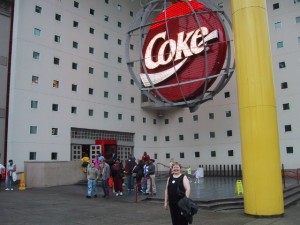 an impressive interactive, artistic museum with everything ever made related to Coke! (Coca-Cola was invented here in Atlanta.)
Centennial Olympic Park…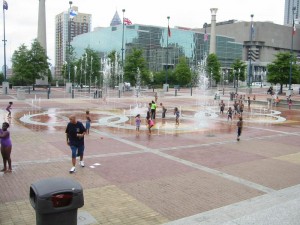 with its Olympic rings and dancing waters.
(Remember the 1996 Summer Olympics were held in Atlanta.)
There really is a Peachtree Street…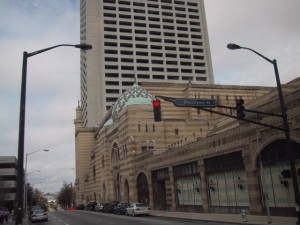 (Hint: Enlarge the photo to read the street sign.)
View of Atlanta from on-high…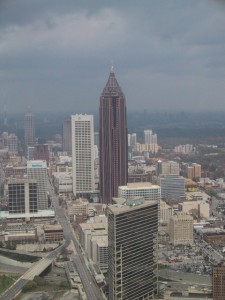 We took this photo from Level 72 of the Westin Peachtree Plaza Hotel.
Time to head to the outskirts of the city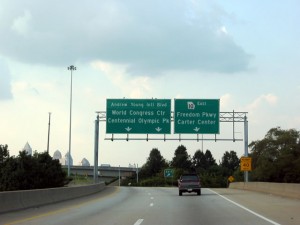 and visit the Jimmy Carter Presidential Center
 I love history so this was a highlight for me.
Let's splurge on lunch…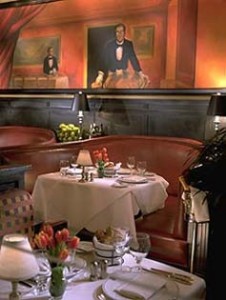 at the luxury hotel, Ritz-Carlton.
Here we tasted our first mint julep (it must be an acquired taste!) and enjoyed the wonderful paintings on the walls.
Update: The Atlanta Cyclorama is being rebuilt and will open again in 2017.

Visit more places in the USA…click here.
and/or
Visit other countries, click here.
Happy travels!