Oamaru, New Zealand
We are driving along the ocean (Atlantic) heading north from Dunedin on the south island of New Zealand…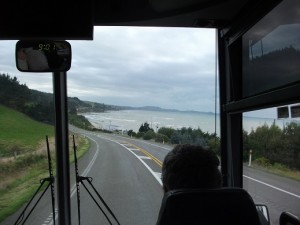 passing pastures filled with sheep…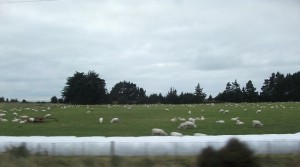 and cattle.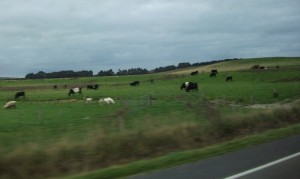 (Remember those three details…ocean, sheep, cattle. They will become significant.)
(Remember, too, that you can click on any photo to enlarge it.)
Before long we arrive in the town of Oamaru,
a rather typical looking New Zealand town
where some of the buildings are made from a most attractive light colored stone.
(A quarry just west of town produces this cheerful creamy colored limestone)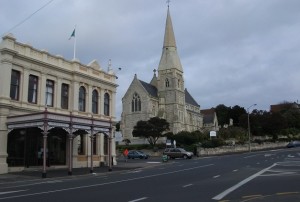 But then… we arrive in a very different part of the town
and are welcomed by citizens, both real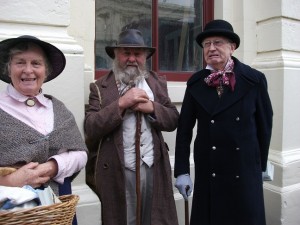 and almost real.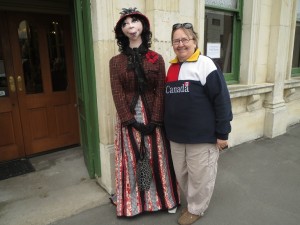 Welcome to the Historic Precinct
of this Victorian town.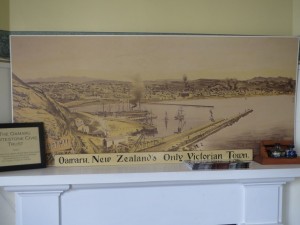 You can visit a Victorian museum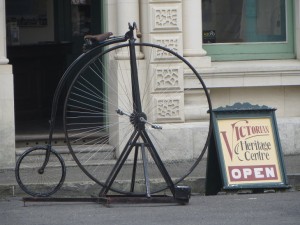 check up on the latest in fashion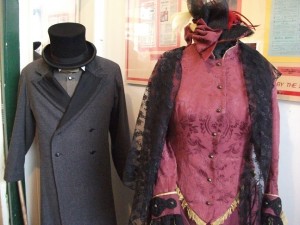 roam the streets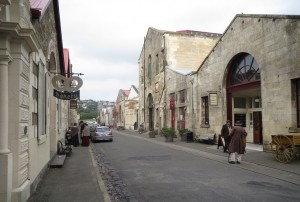 and visit with some of the locals.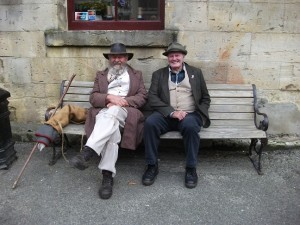 They would be more than happy to catch up on the gossip and discuss the  harbor and the frozen meat industry.
(What! you say. Check out this display board.)
hint: click on the photo to enlarge it so you can read it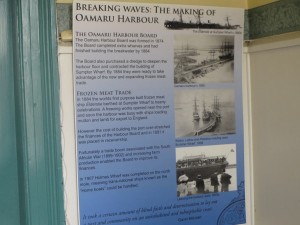 (See, I told you those photos of ocean, sheep, and cattle would be significant.)
Imagine the boom to the agriculture sector if they could ship fresh frozen…not salted…meat back to Europe!
Aside: this harbour was to play a role in the exploration of Antarctica…but you have to come here to read the historical boards to find out about that!)
While here, you can go shopping
(there really are some lovely shops and a delicious bakery)
Did you notice the carvings in the store above?
They are made from the same limestone as many of the buildings.
Oamaru Stone is found locally so it was inexpensive to use (here)…but the wealthy in England paid a fortune to have homes built with the creamy coloured limestone.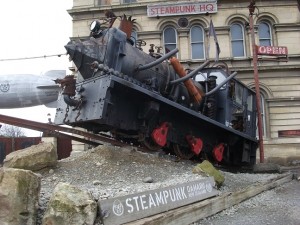 Many weird and wonderful things are to be found inside the Steampunk HQ
check out their website… http://www.steampunkoamaru.co.nz/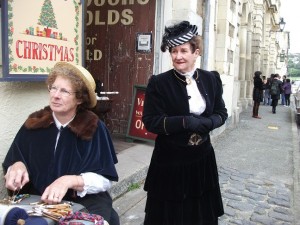 Come back again!

See more of New Zealand…click here
and/or
Visit another country…click here.
Happy travels!