Travel Quiz 19 answer
So did you figure out where in the world this sign post was?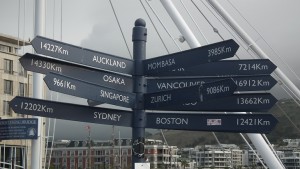 We were at the V&A Waterfront to take the photo,
so that would mean we were in…
Cape Town, South Africa

Check out other travel quizzes…Click here.
and
Join us on travels in South Africa, click here.
and/or
Join us on travels throughout the world, click  here.
Happy travels!