Five more Forts

Got your walking shoes on?
Okay, let's visit some more forts.
First stop is in Mexico…
Fort San Diego
Acapulco, Mexico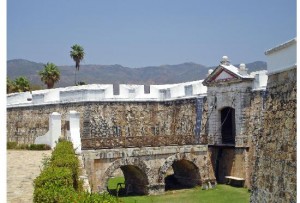 Join us inside Fort San Diego, click here.
Next…across the ocean to Singapore.
Fort Canning
Singapore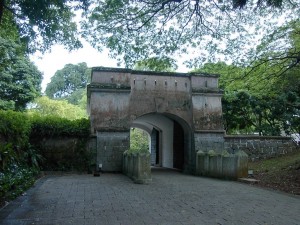 Join us at Fort Canning, click here.
Fort Siloso
Sentosa, Singapore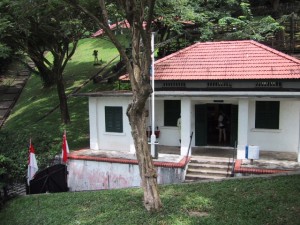 Sentosa is an island just a short bridge (or sky tram ride)  away from Singapore. During World War II forts were built along the south coast to defend against Japanese attack. Fort Siloso is one of those forts.
Note: Since our visit an 11 metre high sky walk has been built over the tropical forest to get to the fort. 
Next…across more ocean to Portugal.
Sagres Fortress
Sagres, Portgual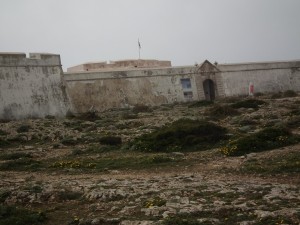 The fort has been here since the time of Prince Henry the Navigator and was strategically built so three side are protected by steep cliffs arising from/descending into the Atlantic. Join us there for a visit, click here.
Next…across the ocean again to North America
Fort No. 1 Fort Levy
Quebec, Canada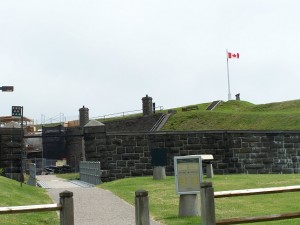 This is one of a line of British forts built along the south side of the Saint Lawrence River, just south of Quebec City. It was just after the American Civil War and there was concern of an overland attack by Americans from the south and by French ships coming up the Saint Lawrence. From the forts it was possible to see both directions.
Here I am walking up the ramparts(?terminology) at Fort No. 1 with the wonderful guide who took us around.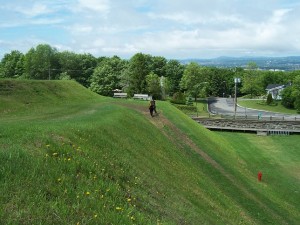 You truly can see a long distance from up here!

Now where to? Your choice…
Visit more forts, click here
and/or
Visit countries around the world, click here
and/or
Solve some travel quizzes, click here.
Happy travels!