Fortress Louisbourg
We are here at one of Canada's National Historic Sites
on Cape Breton Island, Nova Scotia.
Welcome to Fortress Louisbourg…
and welcome to the 1700's!
(A national historic site, this is an authentic reproduction)
We are almost there.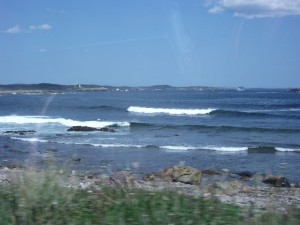 In the distant past we would have likely arrived by ship
and passed through these gates…the Frederic Gates.
Hint: Click on any photo to enlarge it.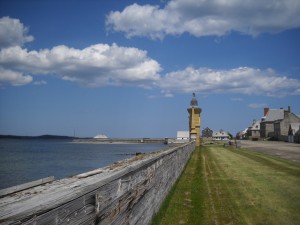 Today we are driving, so this is our first glimpse of the fort.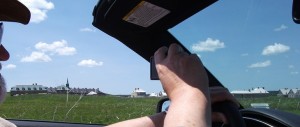 Once inside we feel as if we have been transported back in time
and the locals are friendly.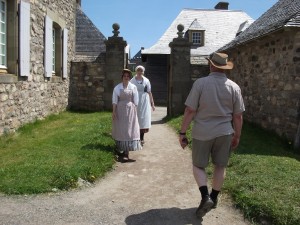 We are welcomed into their homes and businesses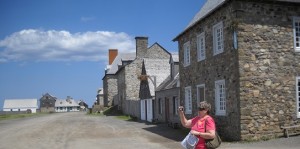 Like the kitchen of a merchant's home where we can catch up on the gossip…
and have a peak out the back window into their kitchen garden plots.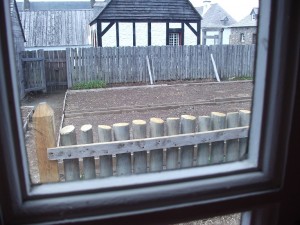 (having access to fresh vegetables would have been a big deal back in the 1700s.)
The costumed citizens are more than happy to speak with you about their daily lives (in English an/or in French). Remember they are role playing so join in the fun.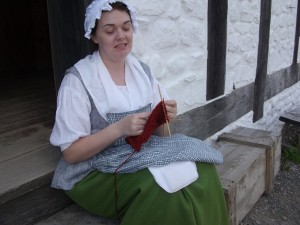 The military personnel at King's Bastion entrance are equally friendly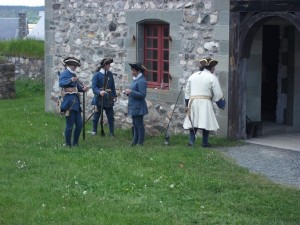 and more than willing to pose for photos and talk about their duties guarding the fortress and the governor…you never knew when the English might try to attack! (remember this is the 1700s.)
Hint: Check out some of the history of that time in this Canadian Encyclopedia article.
The home of the governor was much grander than the barracks of the soldiers and the homes of the merchants and farmers. Have a look…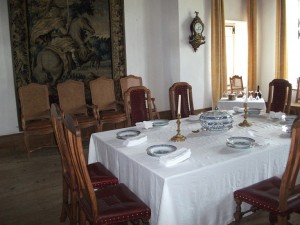 dining room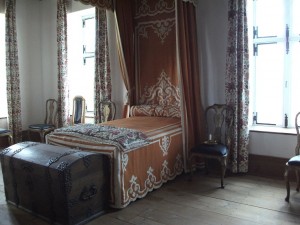 bedroom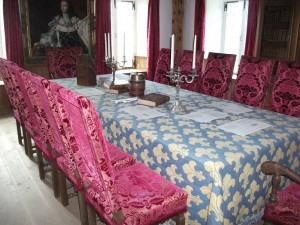 conference room
Very French looking, eh.
Want to join us for a meal at the local restaurant…1700s style?
Click here to see what and how they ate back then.

P.S. Amazing Race Canada (Season 4) includes a visit to Fort Louisbourg
Visit more of Canada…click here.
and/or
Visit other countries…click here.
Happy travels!