Lethbridge, Alberta, Canada
When we told a friend we were spending a week in Lethbridge her response was (and I quote!)
A week! What on earth will you do there?
Well, we found a lot to do!
Our home for the week was at a lovely timeshare in Paradise Canyon…down in a coulee next to the Oldman River, and next to a gorgeous golf course.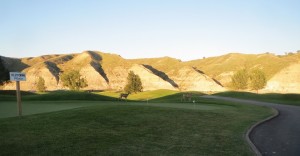 (Hint: Click on any photo to enlarge it)
Did you notice the deer in the photo above? Did you click on the photo!
Each day we had one major destination.
We visited Fort Whoop-Up and Indian Battle Park…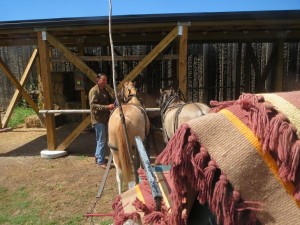 (click here for more photos of Fort Whoop-Up.)
A visit to the Helen Schuler Nature Centre (also down in Indian Battle Park) increased our knowledge about the plight of bees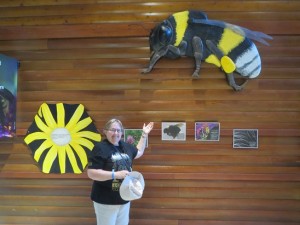 and the story of rough fescue grass.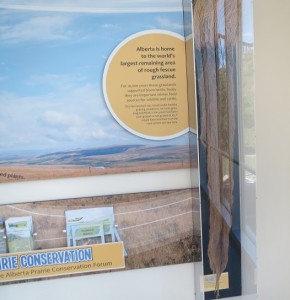 Did you know Alberta is the largest remaining area of rough fescue grassland? (Click on the photo above so you can read more about it.) 
N.B. While at the Nature Centre, do go upstairs to enjoy their "living" living room where you can see many native grasses (and get fantastic views of Lethbridge's iconic trestle bridge).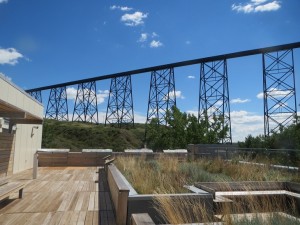 Another day the Japanese Gardens was our destination.
(Click here to join us there.)
A wonderful surprise was our visit to the Alberta Birds of Prey Centre just east of Lethbridge in the town of Coaldale.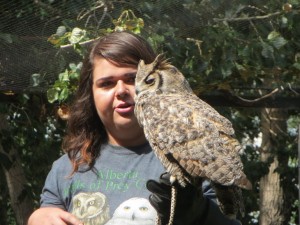 Click here to join us at this special facility.
A day trip southwest to Cardston took us through areas that are productive because of irrigation. Our host at the welcome breakfast at Paradise Canyon timeshare had talked about the history of this area and the role played by Mormans coming up from Utah…so that made the drive through here even more interesting.
Click here to join us at the Remington Carriage Museum in Cardston.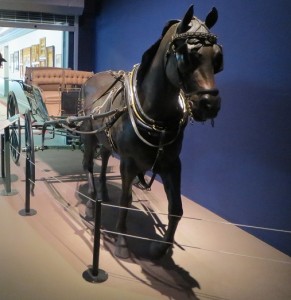 After our visit I read that somewhere in Cardston there is a fountain with a statue of the actress Fay Wray…you know, from the movie King Kong. She was born near Cardston. Who knew! Next visit we must search for it!
Waterton Lakes National Park is not far from Cardston so we included a visit there on today's journey.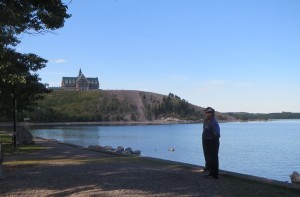 (recognize the Prince of Wales Hotel in Waterton?)
Back in Lethbridge...the trestle bridge/Lethbridge Viaduct is often featured in promotional photos of Lethbridge. And no wonder as it is the longest and highest steel trestle bridge in the world.
(Hint: Remember you can click on any photo to enlarge it.)
We saw the bridge (known locally as the High Level Bridge) almost every day
but only twice did we see a train on it (as in the above photo).
So, you see, there is a LOT to do in Lethbridge.

Visit other parts of Canada…click here.
and/or
Visit other countries…click here.
Happy travels!